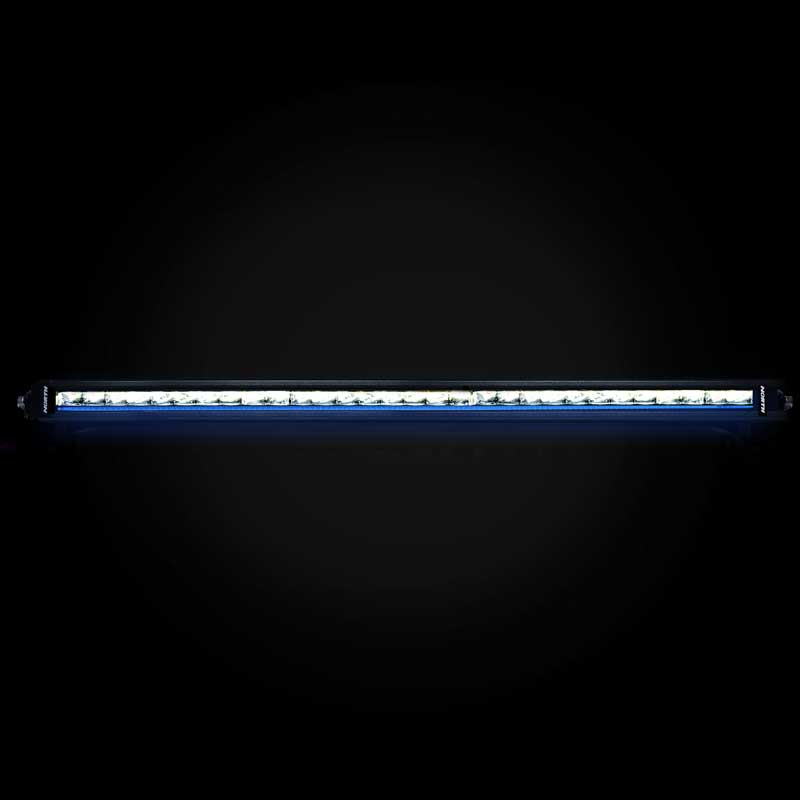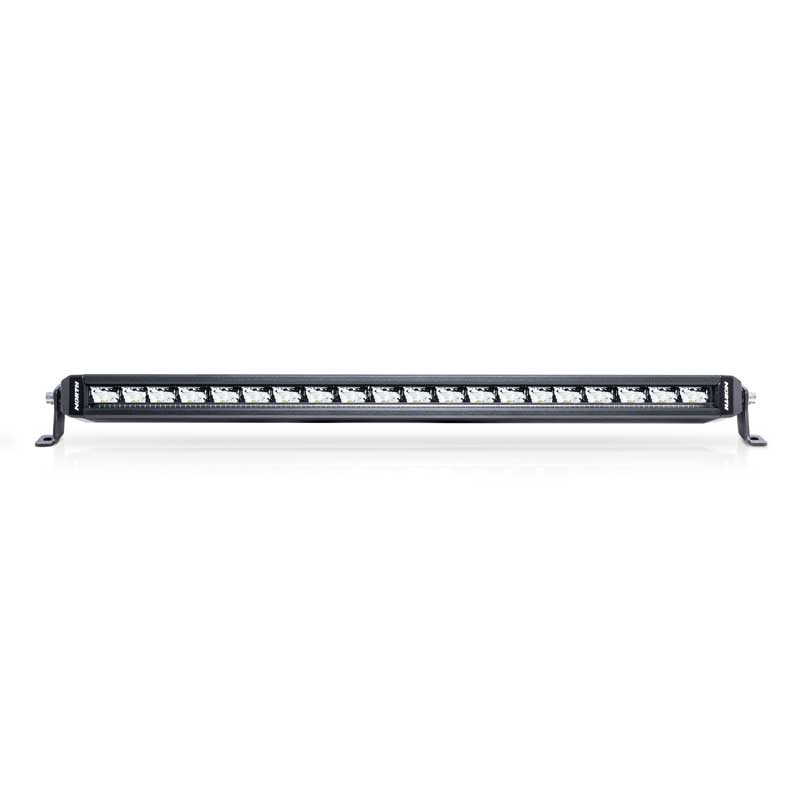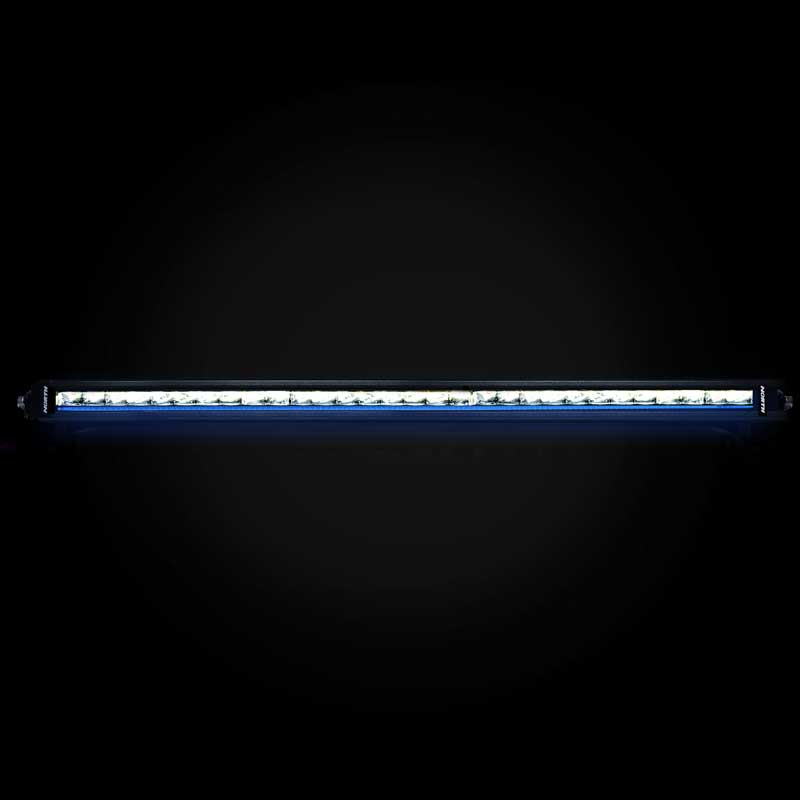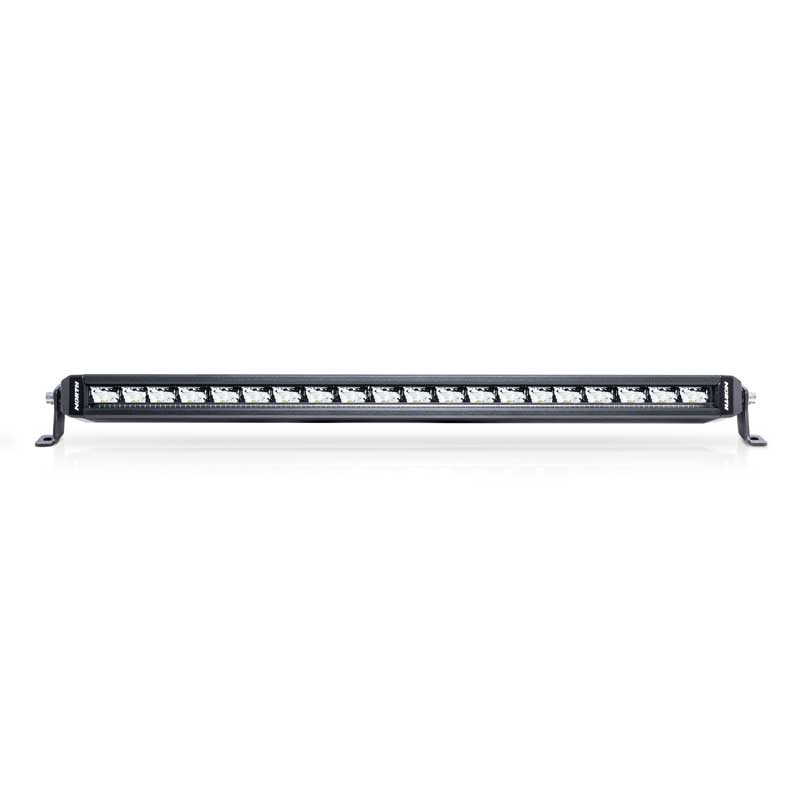 RGB-W Backlight Single Row Light Bars + Harness
Single row light bar with 7 different backlight colors (red, white, blue, green, yellow, purple, and cyan). Features super bright driving beam pattern.
RGB-W backlight single-row LED light bar features a wedge shape optic that produces a driving beam pattern. Select from different backlight colors including red, green, blue, white, yellow, purple or cyan. Easily change these with the provided switch. This light bar features a one-piece, no-screw design that is IP69K rated. 
Driving beam - bright white

7 Backlight colors (

red, green, blue, purple, teal, yellow, white)



Heavy-duty wiring harness included
Available in 10", 20", 30", 40", or 50" lengths
10-inch to 50-inch RGB-W LED light bars that are IP69K rated. Designed for off-road use only.
Note: Only the 20" and 30" Light Bars will fit within the MOVE Bumper Kits.
10" Light Bar - 6080 Lumens
20" Light Bar - 12160 Lumens
30" Light Bar - 18240 Lumens
40" Light Bar - 24320 Lumens
50" Light Bar - 30400 Lumens
RGB-W - Red, blue, green, white, yellow, cyan, & purple backlight.
IP69K rated light bar
Includes universal mounting brackets
Wiring harness with switch
Reviews
TAKE THEIR WORD FOR IT.