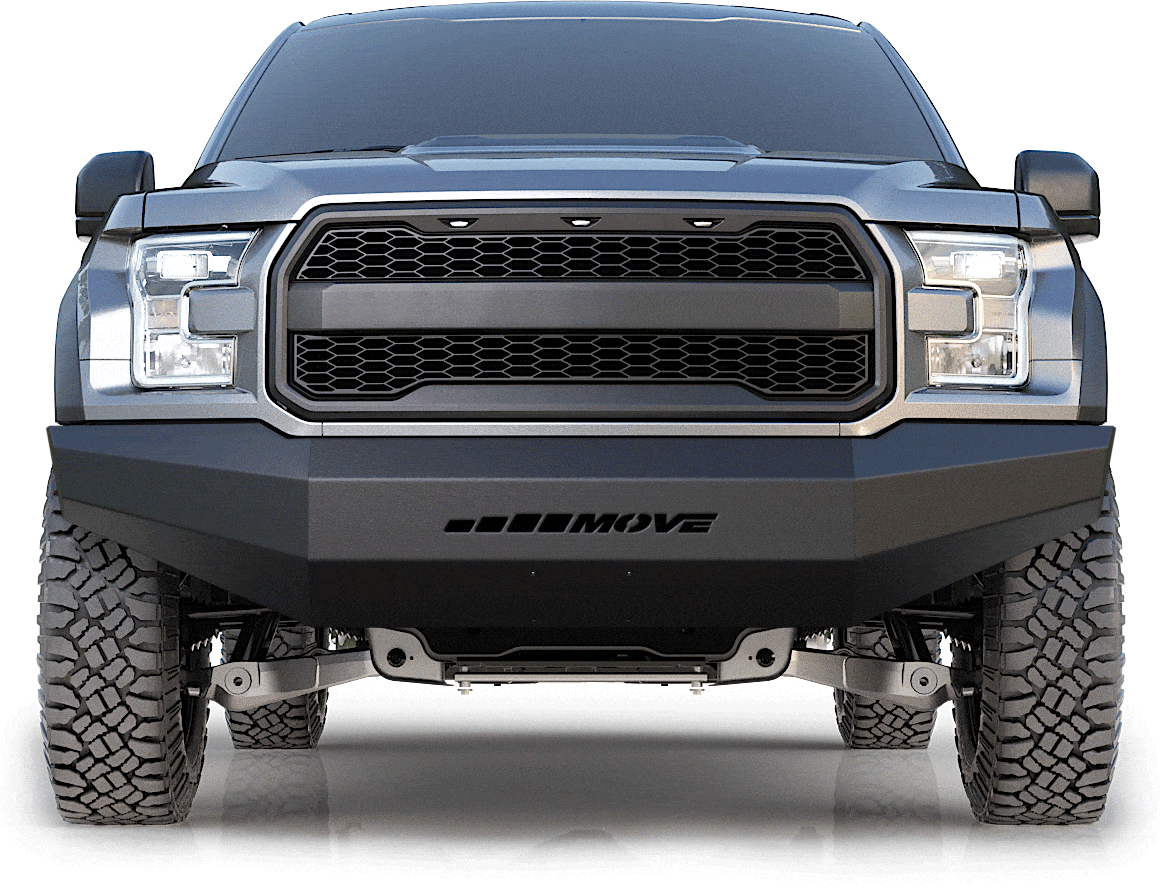 Customize and Order Your DIY Bumper Kit
SELECT YOUR TRUCK OR SUV

Select your truck or SUV's make, model, and year.

CUSTOMIZE YOUR BUMPER KIT

Choose either a Weld-It-Yourself or Bolt Together bumper kit that fits your truck or SUV best.

SIT BACK & RELAX

Your vehicle specific and custom made DIY bumper kit will generally ship within 10-14 business days.
DIY Heavy-Duty Aftermarket
Bumper Kits
The perfect aftermarket alternative to pricey, finished bumpers, MOVE's DIY heavy-duty off-road bumper kits are ready for you to fit, weld and/or bolt to your truck or SUV as a pre-cut, pre-bent steel bumper kit. These heavy duty off-road and aftermarket replacement bumper kits provide your truck maximum protection at an affordable price. Made with U.S. Steel and built by you.
Ordering is easy. Enter your truck or SUV make, model and year, choose your bumper method (weld together or bolt together), select either a front or rear bumper kit and start customizing your specific bumper style. Customize your aftermarket truck bumper to fit your style and needs with optional light cutouts, winch mounts, and more.
Please note that these are DIY or Weld-It-Yourself bumper kits. You will receive all the pieces you need to quickly weld your heavy duty aftermarket truck bumper together and mount onto your truck or SUV. The BOLT (no welding required) is a modular bumper kit that quickly bolts together and on your vehicle.