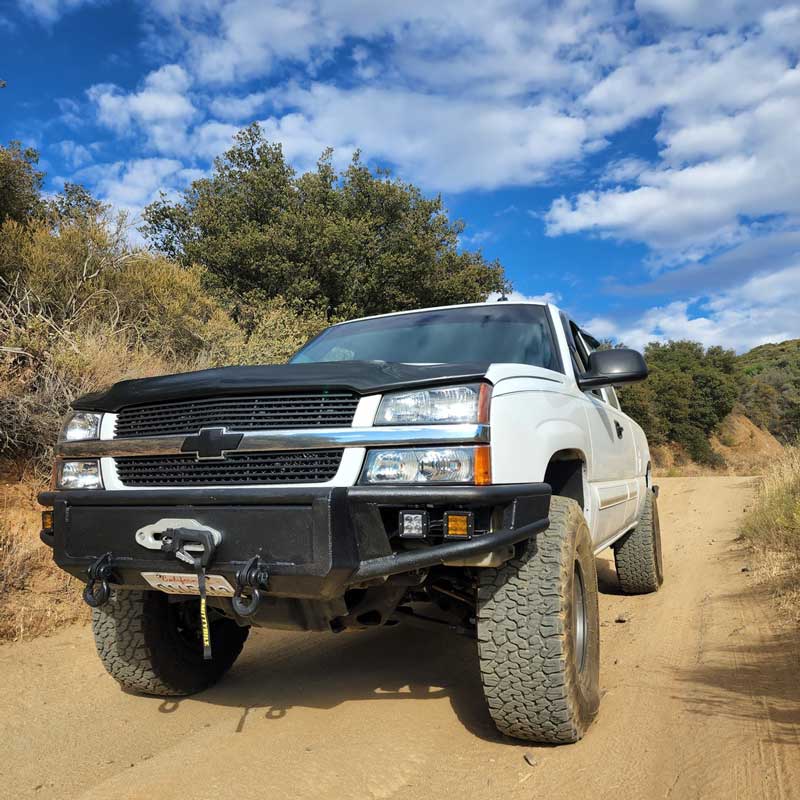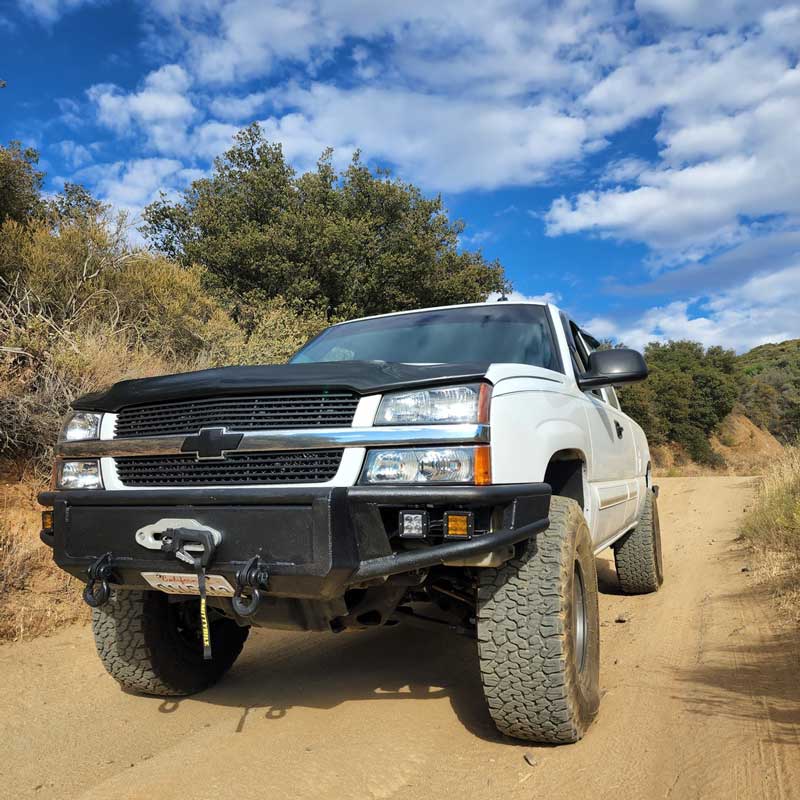 Embark Front Bumper Kit
Select your truck
This isn't available for your build.
Complete the form below and we will notify you as soon as it launches.
Notify me
The Embark front weld-it-yourself bumper kit combines tube and plate steel to transform the front of your truck or SUV with a lightweight, rugged bumper for superior protection. The design of this aftermarket bumper kit ensures high-clearance and an off-road look perfect for midsize to large trucks and SUVs. 

• Made of 3/16 inch plate steel and 2" x 0.120" round tubing
• Additional option for 1 or 2 wing lights per side
•  Additional option for 20" light bar cutout (3" tall by 21")
• Additional option for winch mount includes upgraded center section 1/4-inch plate steel
• Comes with standard clevis mounts
Looking for a matching rear bumper? Checkout the Embark Rear Bumper Kit
Standard Embark Bumper Kit is 100 lbs and optional winch upgrade is 125 lbs
All the pieces necessary to weld this front heavy-duty off-road truck or SUV bumper kit together for your specific vehicle. Includes raw (unfinished) steel pieces. General instructions are included on how to weld the Embark Bumper Kit together.
Added To Cart
Item Added to Cart!
You've successfully added your item(s) to your cart. Here are a few more options you may want for your bumper.
A Few Items
You May Also Like
Serrated Hitch Step Kit
LED Cube Pod Lights + Harness
8-Piece - Single LED Rock Lights
Dual Row LED Light Bars + Harness
Metal Badges
Save your Bumper!
Enter your email below to get a custom link with your bumper kit build. Share with friends and family, or save for when you're ready to buy.
Reviews
TAKE THEIR WORD FOR IT.