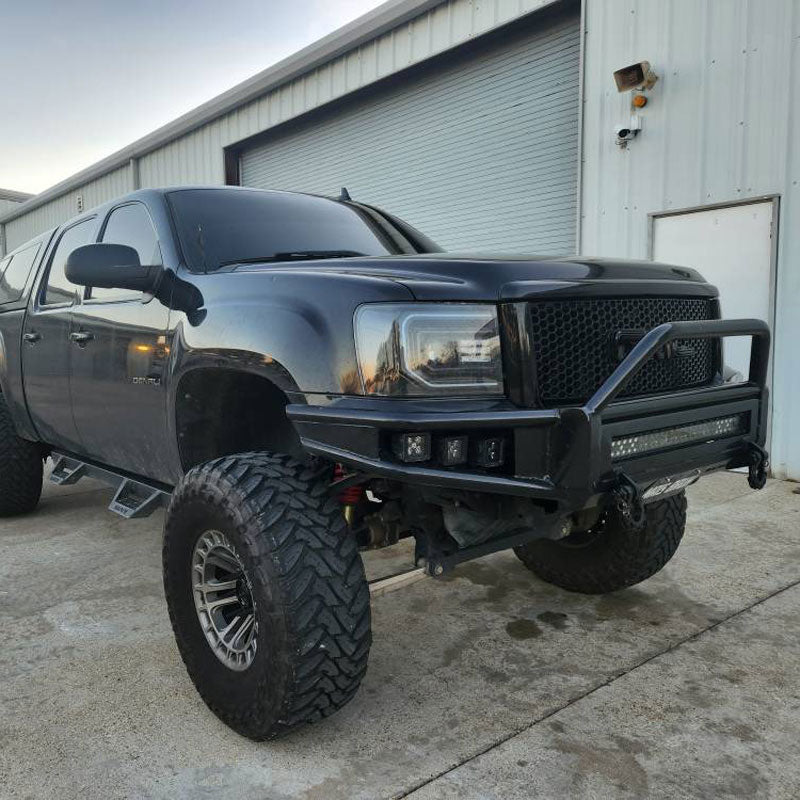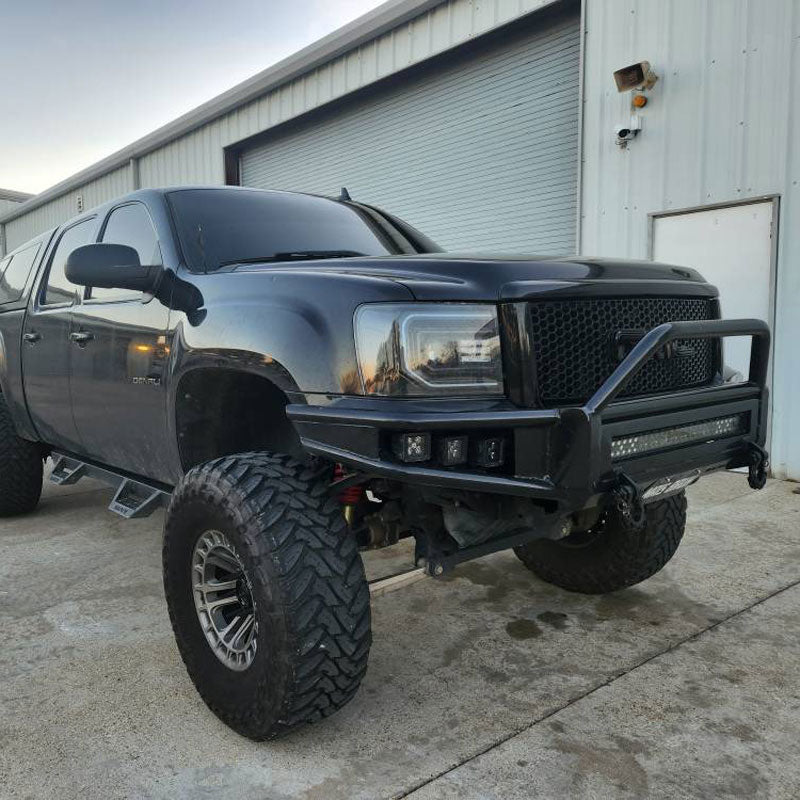 Embark Front Bull Bar Bumper Kit
The Embark front bull bar is a weld-it-yourself bumper kit that includes a front bull bar to provide frontend protection to your truck or SUV.
Select your truck
This isn't available for your build.
Complete the form below and we will notify you as soon as it launches.
Notify me
The Embark aftermarket bumper features tube and plate steel that is lightweight yet rugged. This bumper kit is designed for midsize to large trucks and SUVs. 

• Made with American made 3/16 inch plate steel and 2" x 0.120" round tubing
• Included 2" bull bar which can be adjusted during fabrication for looks or approach angle
• Ability to add 1 or 2 wing lights per side
• Optional 20" light bar cutout (3" tall by 21")
• Add a winch mount cutout with an upgraded center section (1/4-inch plate steel)
Standard Embark Bumper Bull Bar Kit is approximately 120 lbs and optional winch upgrade is approximately 145 lbs
Embark Bumper Kit comes as raw steel. Includes all the pieces necessary to weld this aftermarket bumper kit together including a 2" bull bar. Bull bar can be adjusted depending on the fitment you want for your truck or SUV.
Added To Cart
Item Added to Cart!
You've successfully added your item(s) to your cart. Here are a few more options you may want for your bumper.
A Few Items
You May Also Like
Serrated Hitch Step Kit
LED Cube Pod Lights + Harness
8-Piece - Single LED Rock Lights
Dual Row LED Light Bars + Harness
Metal Badges
Save your Bumper!
Enter your email below to get a custom link with your bumper kit build. Share with friends and family, or save for when you're ready to buy.
Reviews
TAKE THEIR WORD FOR IT.