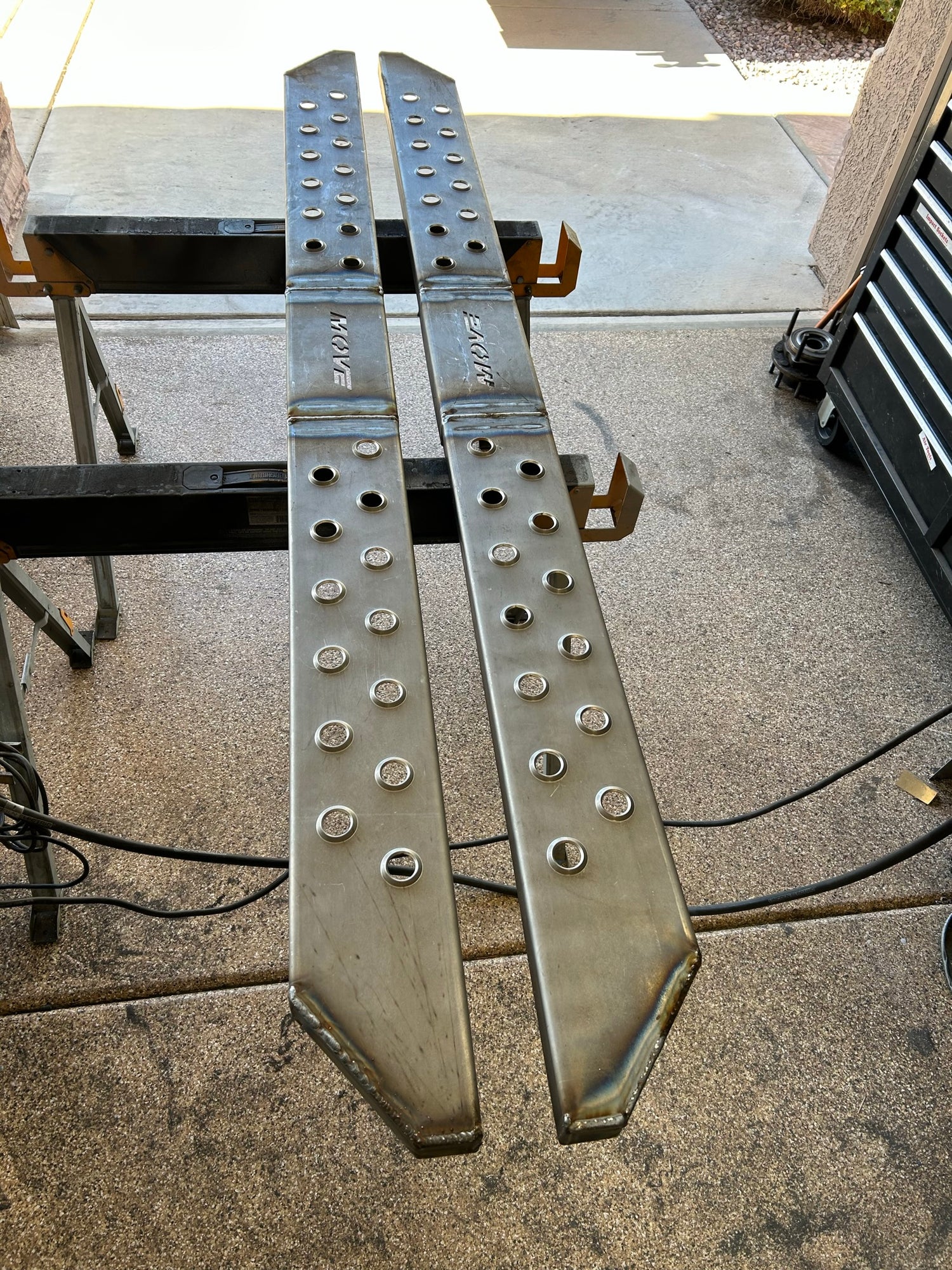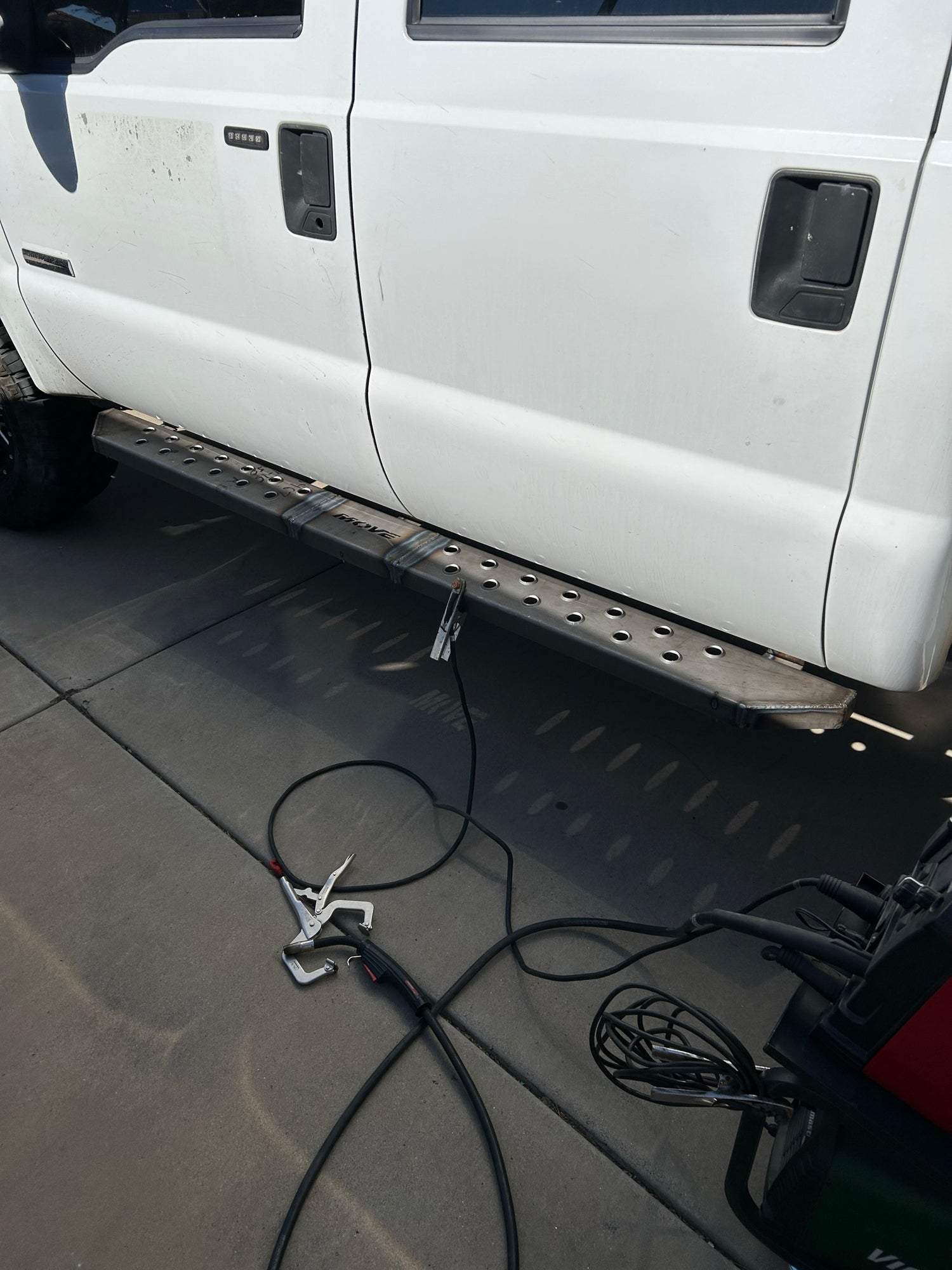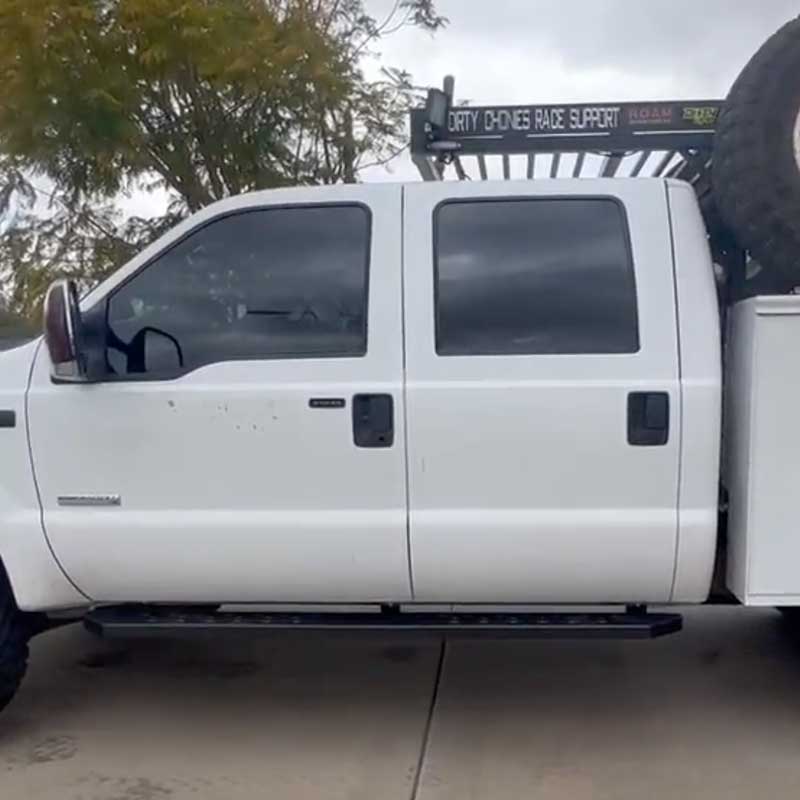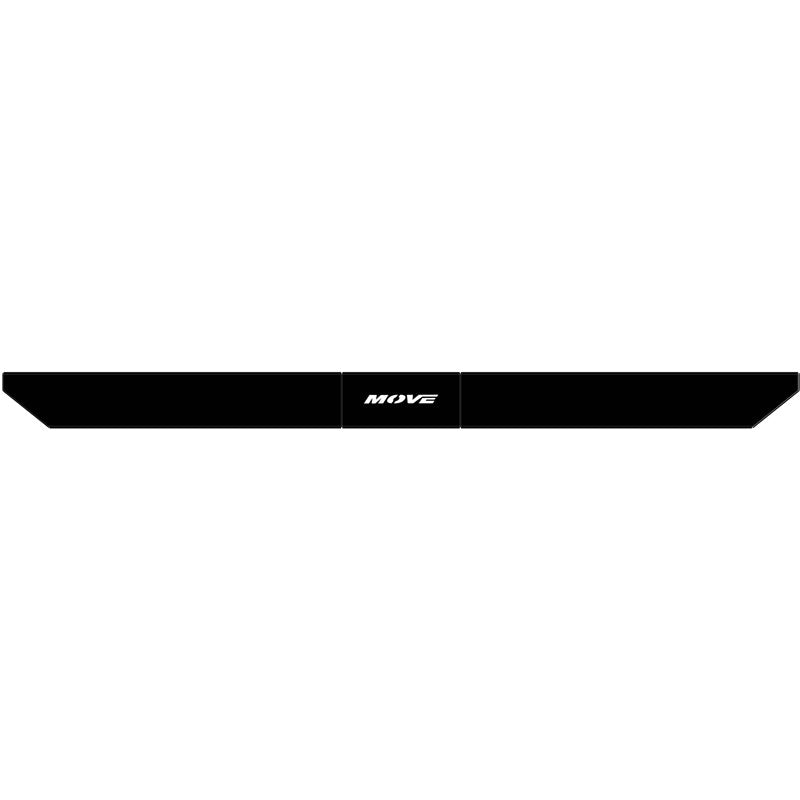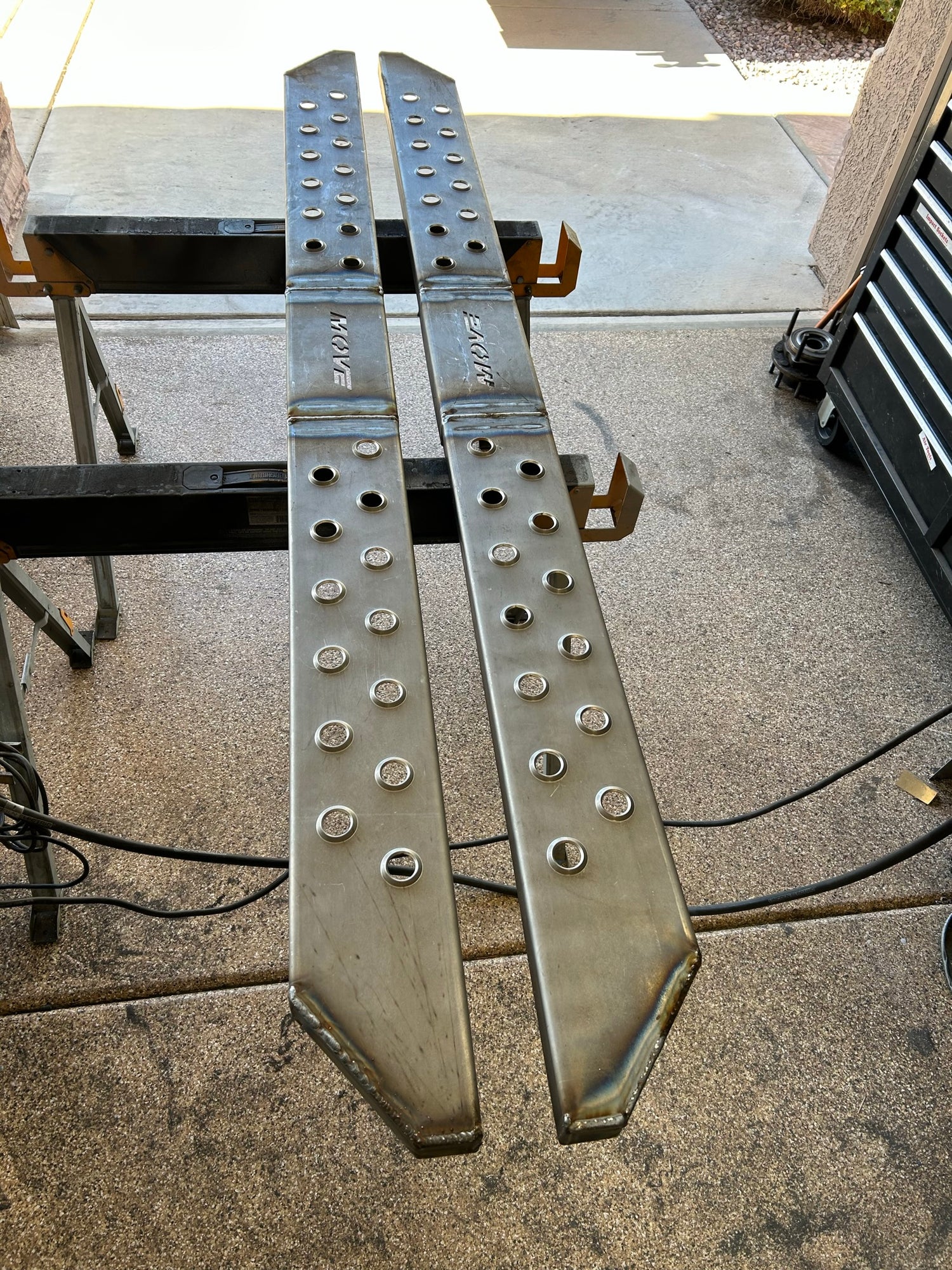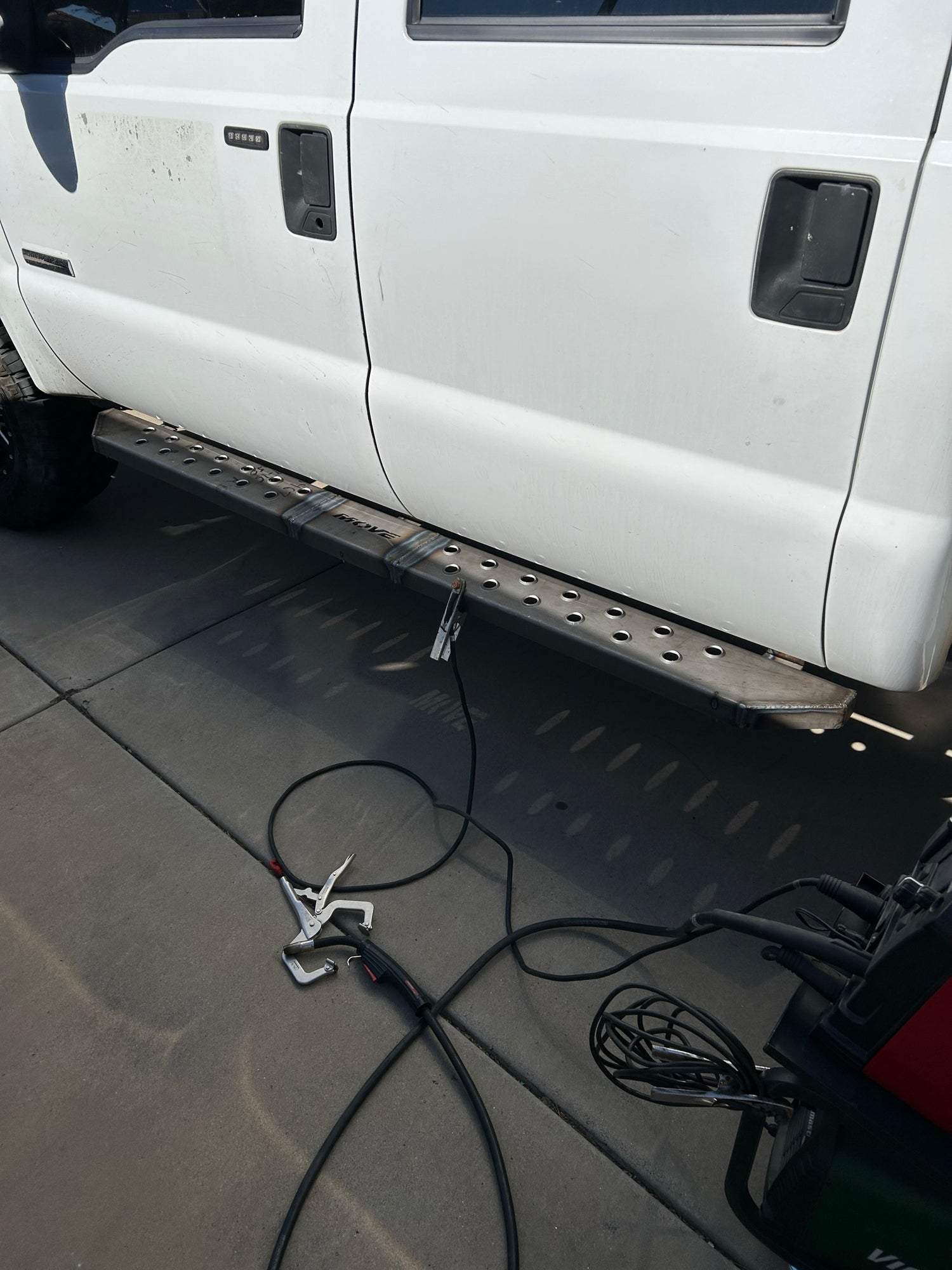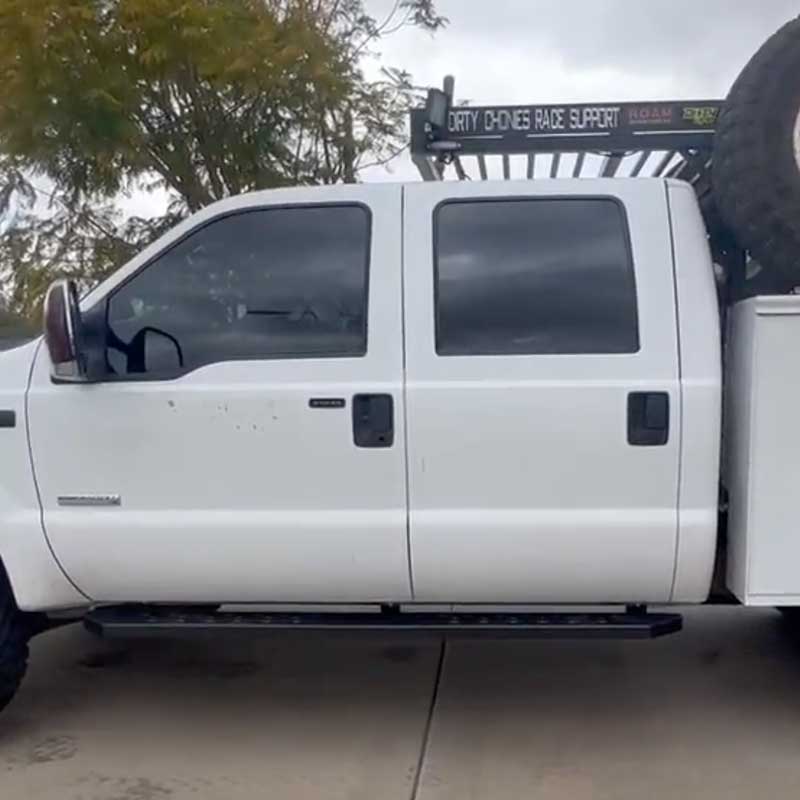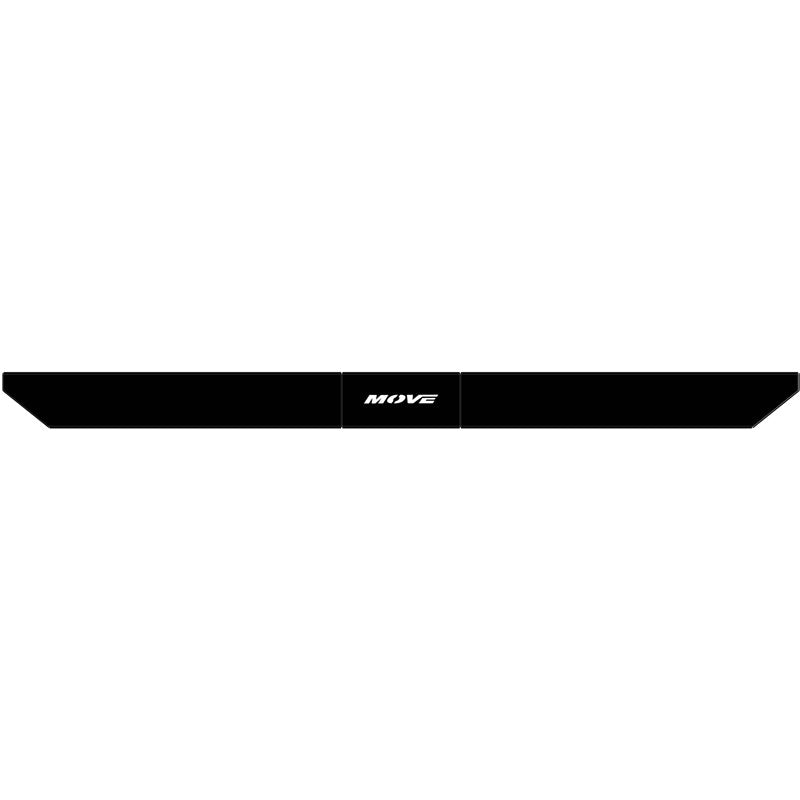 Classic Running Boards
Our classic style running boards will immediately improve your truck's style and durability. MOVE's running boards help finish the look of your truck or SUV.
Select your truck
This isn't available for your build.
Complete the form below and we will notify you as soon as it launches.
Notify me
Every great adventure starts with climbing into your rig. MOVE's Classic weld-it-yourself running boards will improve the look of your truck or SUV and make it easier to access.
Inspired by the design of our Classic Series Bumper Kits
Unilateral design for maximum step area
10 gauge plate steel
3/16" plate steel mounting assemblies
Mounting hardware package included
Solid steel surface with the optional dimple die upgrade for better traction
Comes as raw (unpainted) steel
Single Cab - Approximately 50" for the single cab Classic Running Boards are designed to fit the majority of your truck. Centralizing the step area within the parameters of your driver/passenger doors.
Extended Cab/Crew Cab- At approximately 85" our extended cab and crew cab Classic Running Boards maintain the same length of board while centralizing the front steps for your front driver/passenger doors. The rear steps allow for accessible for your rear driver/passenger doors.

If you have any questions about what length to order please contact us.
Includes mounting hardware to mount these below your truck or SUV. Includes all of the pieces to weld the running boards together for driver and passenger sides.
Added To Cart
Item Added to Cart!
You've successfully added your item(s) to your cart. Here are a few more options you may want for your bumper.
A Few Items
You May Also Like
Save your Bumper!
Enter your email below to get a custom link with your bumper kit build. Share with friends and family, or save for when you're ready to buy.
Reviews
TAKE THEIR WORD FOR IT.