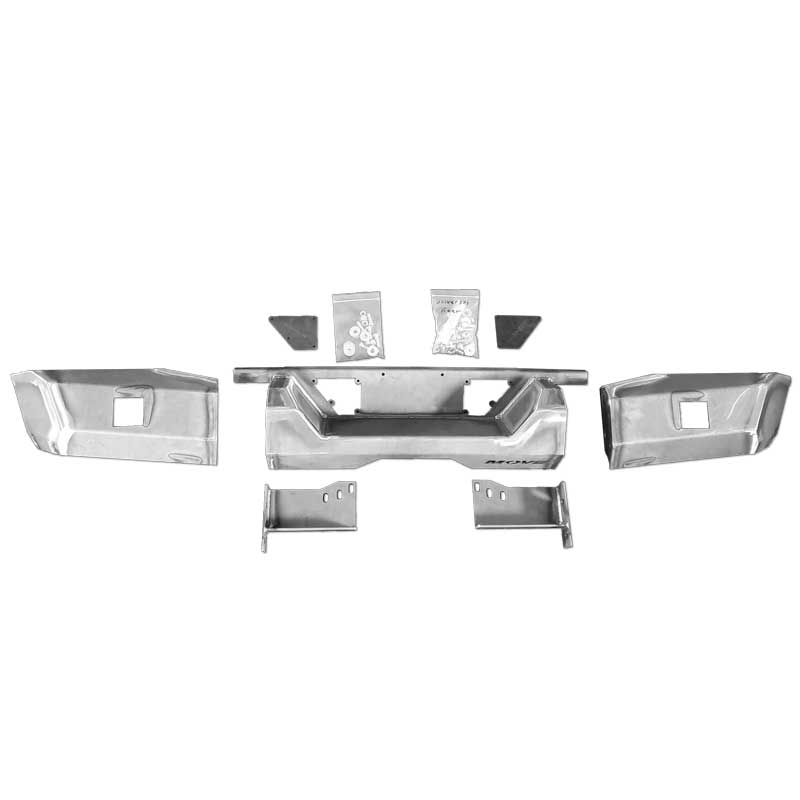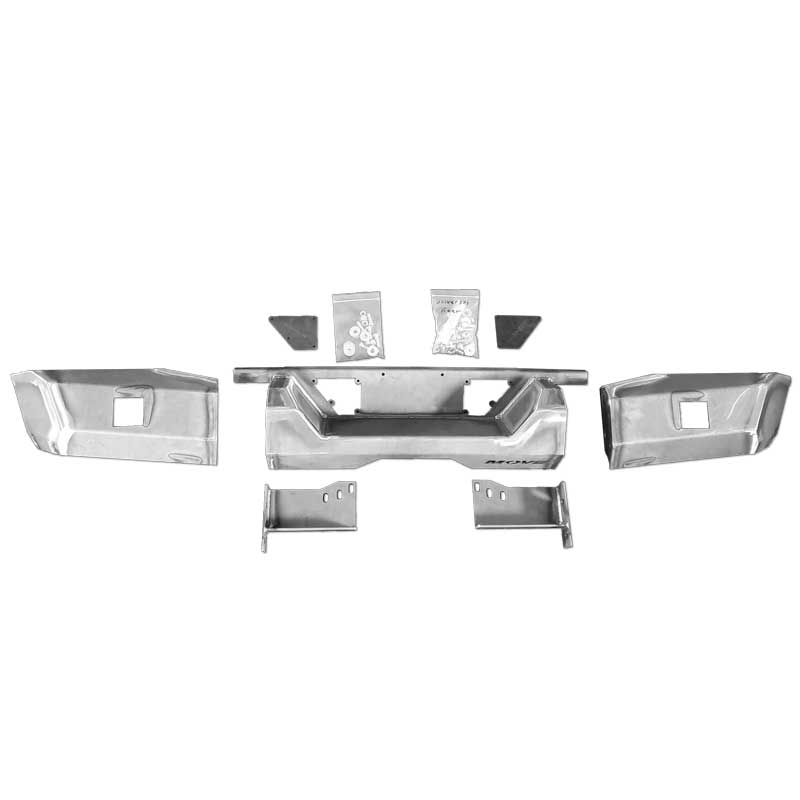 Bolt Series Rear Bumper Kit
The Bolt Rear comes in three main modular pieces and bolts directly to the rear frame horns of your vehicle. Upgrade options include parking sensors (for certain makes and models) and square light holes for LED pod lights. Just Bolt, Paint & Go!
Select your truck
This isn't available for your build.
Complete the form below and we will notify you as soon as it launches.
Notify me
Upgrading your rear bumper just got easier! Our Bolt Rear Bumper Kit bolts together in just a few easy steps - no welding required! Custom designed for your vehicle and welded by our team of fabrication experts, your kit will fit the lines and curves of your vehicle with ease.
• Made of U.S. 3/16-inch plate raw steel 

• Option for one light hole per side or no light holes
• Sensor cutouts available for select vehicles
This rear heavy-duty bolt together bumper kit comes with instructions on how to bolt the bumper together and attach to your truck's rear frame horns of your vehicle without any welding. 

No Welding Required 

Note: Some trailer plug caps and spare tire rubber boots may need to be updated to fit the provided cut-out. 
Bolt Rear bumper kit weighs approximately 110 pounds.
The rear bumper kit comes unfinished so you can finish as you would like.
No welding is required to attach this bumper kit to the rear of your truck or SUV.
The rear bolt bumper kit includes all the pieces cut to your specific vehicle and instructions for installing and bolting this bumper kit together and on the rear of your vehicle. All BOLT bumper kits come with frame mounts and hardware to quickly and easily bolt this bumper to the rear of your vehicle.
LED lights are not included with light hole cutouts nor are sensors included with the sensor holes.
Added To Cart
Item Added to Cart!
You've successfully added your item(s) to your cart. Here are a few more options you may want for your bumper.
A Few Items
You May Also Like
Serrated Hitch Step Kit
LED Cube Pod Lights + Harness
Save your Bumper!
Enter your email below to get a custom link with your bumper kit build. Share with friends and family, or save for when you're ready to buy.
Reviews
TAKE THEIR WORD FOR IT.